Sunday Followed
If you would like to be a part of Sunday Followed and Featured, just follow these simple steps:









Link up your blog name and URL.
Grab the Followed & Featured button (check my sidebar for the code) and include it in the sidebar or preferably in a post titled Sunday Followed & Featured. That way, new followers have a place to comment and you will know who to follow back.
Go to as many blogs on the linky as you want but be sure to leave a comment under their Sunday Followed & Featured post so they will know to follow you back.
Check the comments on your Sunday Followed & Featured post Sunday night or Monday morning and be sure to follow your newest followers.
Bow your head and thank God for your new friends.
And where have I been hopping today? Follow me there!
Sunday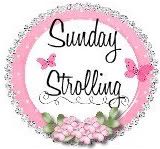 Monday

Tuesday
Wednesday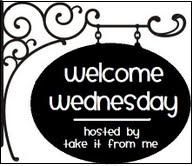 Thursday
Friday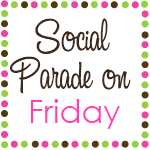 Sunday Featured
This week's featured blog is 2 Wired 2 Tired! Check it out!
Jan 16-Jan 22 Ugh! Sick again! Expect a double feature one week very soon!Jan 9-Jan 15
Thrifty Jinxy
Dec 19-Dec 25
Coupon Clippin' Mommy
Dec 12-Dec 18
Living on Love and Giveaways
, and
Fun Being Frugal
Dec 5-Dec 11 Sorry...we had the flu bug this week. 2 blogs will be featured next Sunday.Nov 28-Dec 4
One Stop Giveaway Shop
Nov 21-Nov 27
One Busy Moma, Coffee Shop Deals, and Miracle Momas
Nov 14-Nov 20
Home Grown Families
Nov 7-Nov 13
I'm Not Your Everyday Average Mom
Oct 31-Nov 6
little Indiana
Oct 24-Oct 30
A Simple Kinda Life
Oct 17-Oct 23
Couponing for 4
Oct 10-Oct 16
Real Moms, Real Views
Wanna be featured?
Visit
Giveaways 4 Mommy
, scroll down to the bottom of the page and fill out the form and you could be featured!